Free Alfred Now!!!

    Help Free a Man Falsely Accused and Wrongfully Convicted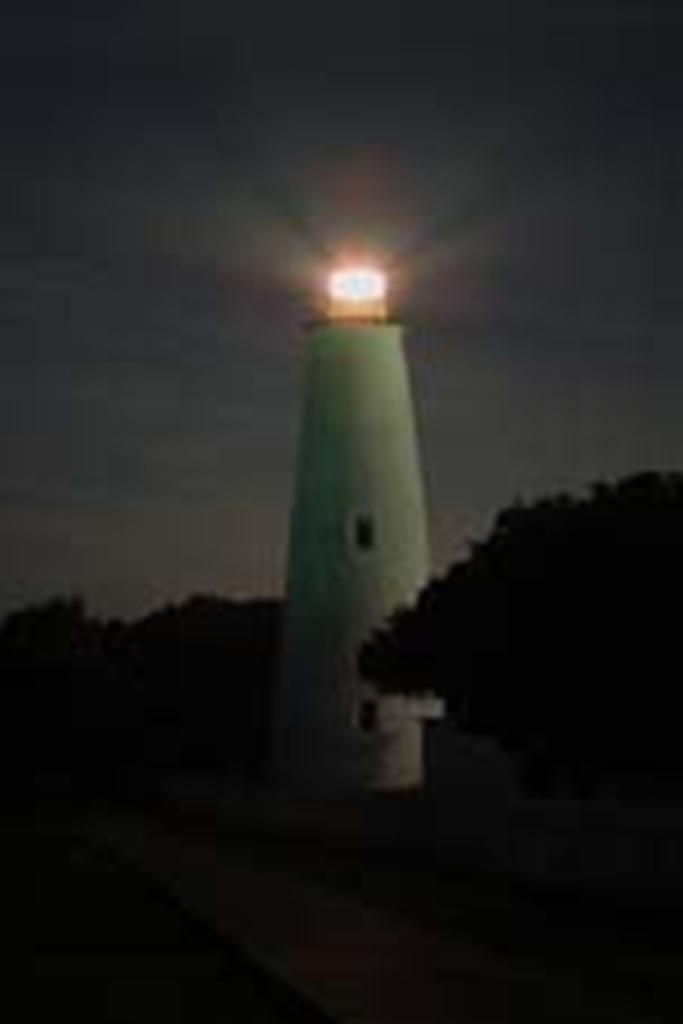 The Wrongful Conviction of Alfred Trenkler

Thomas Shay Sr. - The Other Suspect

Shay's Paranoia

Shay had been playing the part of the paranoid victim for years as witnessed by these actions prior to the bomb blast:

Shay told psychiatrists he dreamt the defendants (Berry and Giamarco) were going to kill him in bed or attack him in the shower.

Shay told psychiatrists he was working out three times a week at the YMCA to get in shape for the inevitable attack.

Shay had installed security devices in his girlfriend's car.

Shay boarded up the basement windows and reinforced a basement door of his girlfriend's house to stop would be killers from entering

Shay installed locks on all first floor windows to ward off intruders

Shay installed wooden sticks to back up the new locks on the first floor windows

Shay had an electrician install motion activated spotlights to illuminate the driveway in case someone tried to do something in his driveway

Mary Flanagan, Shay's girlfriend and owner of the house, told the psychiatrist that she would observe Shay constantly checking under the hood and seat of his car for "something" someone might have put there, and that his paranoia was getting ridiculous in the fall of 1991

Shay knew that the lawsuit was stalled and needed something to demonstrate his paranoia was based on something real

The bomb was made by someone with access to and familiarity with carpentry -- Shay had a woodworking shop in the basement of his girlfriend's house, conveniently, all windows had been boarded up, giving Shay an area to work in secrecy. None of the woodworking equipment was examined to compare it to cuts in the bomb wood.

The bomb was contained in a wooden box made from wood paneling -- Shay had many wood paneling scraps all over the yard, only one was taken for comparison and said to be different than the bomb.

The bomb was spray painted black with flat black metal primer paint -- Shay had no explanation for having a can of .flat black primer paint in his yard, the test conducted by the lab resulted in a finding that the two paints were of the same class, but inexplicably, the test to see if there was a match was not conducted

The batteries used in the bomb were taken for fingerprinting but no results were given

Fingerprints were lifted from the undercarriage of Shay's car where the bomb is alleged to have been placed but never checked against any national database; they did not match any of the short list of suspects including Alfred.

The bomb container was fastened together with wood glue, superglue and nails and screws -- Shay used industrial sized containers of superglue in his auto body business and had all sorts of nails and screws, none were taken for examination.

Shay was observed by four witnesses carrying a black box identical to the bomb -- the government downplayed this, allowing two witnesses to go on vacation and convincing two others to change their stories.

Shay was in the auto body business which typically used an inclinometer that contained the same "button" magnets as those found on the bomb and had a catalog in his possession that had the same magnets.

The owner of the shop Shay and his brother rented from, John Doering, in an interview by the Boston Police, described donut shaped magnets like those used on the bomb and used in older automobile transmissions to gather metal fragments. Doering turned to a shelf behind his desk to show the investigators the donut shaped magnets, but they were missing.

Mary Flanagan, Shay Sr's girlfriend, told investigators that Shay had large gambling debts that she had paid off. Is it probable that he had another gambling debt that he was counting on this lawsuit to take care of?

The nightclub Shay frequented on Shawmut Ave was a hangout of some nefarious characters, including the bartender Shay gave his car to in March of 1992, YES, the same car that the bomb is alleged to have been placed.

In December of 1990 Dr. Carmen Armengal, a psychiatrist Shay was seeing hired by the insurance company he was suing, reported that Shay "(H)as become hypervigilant and is afraid to start his car least it explode."

Shay's Motives

Shay had several motives for the creation of a bomb. Shay is a professional plaintiff and knew, following his son's deposition,which was not helpful to Shay, that his lawsuit was in trouble. He decided, perhaps in collusion with others, that the appearance of a bomb attempt would dramatize the lawsuit and perhaps achieve a larger settlement. of particular notice:

Shay's business was failing and he needed money: 1) Due to insurance repeal laws in Massachusetts, Shay's business had been suffering in 1989 prior to the lawsuit, according to his former landlords Berry and Giamarco. 2) His girlfriend, Mary Flanagan told police Shay's business had been going downhill for some time. 3) He was raising a daughter with Mary Flanagan. 4) He had incurred large gambling debts in the past that Flanagan paid off and was actively gambling just before the bombing. 5) He had a history of financial problems and had been sued by many creditors.

Lawsuit Stalled: 1) The insurance company believed Shay was a fraud and had no hearing or vision difficulties related to the 1987 explosion. 2) They believed Shay's suffered from PTSD and that was what was causing his paranoia. 3) Shay went out of his way to get his son Shay Jr (Jr) involved in his lawsuit but Jr wanted nothing to do with his father or his lawsuit. Because Jr refused to join in the lawsuit it diminished the impact of the suit, and Shay was convinced Jr damaged his lawsuit. 4) Insurance company believed Shay was falsifying his claim. 5) Prior to the 1991 bombing Shay's lawsuit was stalled and limping along; Shay had to do something to get the suit back on track and collect the money he so desperately needed.

Shay's Method to Make the Bomb

Using scrap lumber Shay had around his yard, parts from one of his children's remote control toys and parts and tools from his auto body business (i.e. switch, paint, glue.wires, magnets) he built a bomb.

Shay had some knowledge of explosives from his military career and admitted knowing ho to do basic electronics like that demonstrated in the 1991 bomb.

Shay's military training led him to use double detonators, but because he wired them in series is probably why only one went off. He did not fully insert them into the explosives which a more experienced maker would have done so as to insure their destruction.

Shay believed the device was safe because he had a safety "slide" switch on the receiver. However, this switch could only protect against stray radio signals and not against physical mishandling or somebody moving the toggle switch.

Shay used multiple batteries on the firing circuit where one would have more than sufficed.

Shay was used to using adhesives in his auto body business and used them freely in the making of the bomb.

Shay had a woodworking shop in his basement with windows he had conveniently boarded up, and knew how to do basic carpentry like that used to construct the bomb.

The electrical circuit made to set off the dynamite was like that of a simple light switch circuit, no modification was made to the Futaba receiver system. Shay admitted that he could do basic electrical work, i.e. he had the knowledge to wire the bomb.

The dynamite in the bomb had been re-wrapped in a page from a July 1991 issue of Muscle Magazine International. Could this have been a page from the magazine taken from Berry and Giamarco in an attempt to point the finger at them if the bomb was disassembled by the police?

Shay's Prior Lawsuits

Insurance lawsuit scams were Shay's significant source of income spanning decades. He interacted with lawyers in the course of his auto body business, and they showed him how to use lawsuits for his gain. Shay had become a professional plaintiff that knew how to manipulate the system.

1960's files workmen's compensation claim against Blacker and Shepard lumber yard for injuries.

1968 sued employer Ludwig Fur Company for an injured back that caused him to be unemployed for a year.

1969 files two personal injury suits winning a total of $55,000.

Files a lawsuit against E.B. Trucking.

1970's sues for auto accident seeking $5,000.

Mid 1970's damaged a finger at a MBTA station, sues and wins $2,000.

1973-74 sued Burger King after his five year old daughter cut her finger; said he was going to put the money away for her when she was older but never did.

1975 sues Merit Gas Station for a broken finger in restroom fall and wins $4,000.

1980's: The house Shay and his wife Nancy had, that was in her name only was destroyed in a fire accidentally set by five year old Shay Jr. Shay had Nancy sign over the insurance policy to him, promising to give her half; she did and he never gave her a cent; he left his wife and five children in poverty; could Shay had set the fire and blamed it on his son so he could collect on the insurance policy?

Shay stole a diamond and sapphire ring from his wife blaming it on his twelve year old daughter; he hawked the ring and collected the insurance, which had been secretly insured by Shay through Aetna Insurance.

1982 sues for auto accident and wins $100,000.

1984 sues HW Marshall for $850,000 for hitting him in a parked car; settles out of court in 1987.

1986 sues for auto accident and wins $22,000.

1989 sues Berry and Giamarco for $400,000; in 1992 was settled as a nuisance claim for $28,000.

1990 at age forty four is collecting full SSI disability insurance because of a 1987 explosion claiming vision and hearing problems.

1990 accident in Disney world ride, sues Mickey Mouse.

Shay's Suspicious Activities

There were many items pointing suspicion at Shay that the government downplayed.

What are the odds that Shay would discover a bomb at the very time he needed something substantial to prove his lawsuit was based on an actual attempt on his life, at the same time he knew the insurance company was not convinced of his claim?

.Why after Shay was observed by his girlfriend, Mary Flanagan constantly checking under the hood and seat of his car for something that someone might put there, not check under the seat when he hears a scrapping from under his car?

As early as December 1991, how could Shay feel safe driving the same car where a bomb had been allegedly attached just over a month earlier, while at the same time telling the insurance company he still believed Berry and Giamarco are going to stick a bomb under this same car to kill him? If he actually planted the  bomb and his claim of paranoia was false, he would have had no fear of driving  since he knew no one was actually after him.

Shay said he called the police several times about the bomb before driving to the police station but there were no records of any such call(s).

Shay had no regular habits on the weekends and had loaned his car to a customer until noon on Friday the 25th; how was it someone could find his car to place a bomb within a day of the car's return?

Shay also had a blue Oldsmobile; why was this car not targeted and where did he keep this vehicle?

Shay was observed by four witnesses (Eleanor McKernan a neighbor, Tom McKernan her son, Evelyn Pirello and her son Boston Police Officer Robert Pirello that were visiting McKernan) carrying a black box identical to the one containing the bomb within minutes of the fatal explosion. The government downplayed these witnesses allowing two to go on vacation and convincing the other two to change their stories before Alfred's trial.

Police testified that Shay threw the bomb two or three times after he "discovered" it in his driveway but he testified he gently placed it on the ground.

Shay was in the auto body business which typically used a tool called an inclinometer for inspecting metal surfaces and that contained the same slotted "button" magnets as those found on the bomb. Photographed in the back of a truck in his driveway was a Grainger's parts and tool catalog that had the same tool and magnets. Shay denied having this catalog.

In May 1991, Shay had immediately reported to the Area Echo 5 Boston Police West Roxbury station being followed and describing the car and plate number. When he caught the man dumping metal on his girlfriend's driveway he immediately called police, but when he finds we he is told might be a bomb he waits until the next day to report it.

Shay lied about the car he was driving to his brother's shop the day of the bombing; he said he drove his neighbor's gray Mazda, but the owner of the shop said he was driving his black Buick that Shay alleged was the car the bomb was dislodged.from.

On October 28, 1991 around 11:30 AM retired Boston Fireman Jim McKernan, a neighbor saw a gray car matching the description of the Mazda Shay borrowed to drive to the police station sitting at the entrance to Eastbourne Street and watched it take off as he approached the car. McKernan noted the plate number of the vehicle but forgot to write it down.

Police suspected that Shay put his Buick on a lift and scraped the bottom of the car with one of the loose "button" magnets from the bomb.

Shay Jr's PI noted scrape marks on the bottom of Shay Sr's Buick were only in one direction while Shay said the bomb was scraped while driving backward and forward in his driveway.

Investigators could not duplicate bomb dislodgement with a recreated bomb under Shay's car in his driveway despite multiple attempts.

Why would Shay suddenly not be concerned with the discovery of a black box with magnets and a wire supposedly just scraped off his car?

In one police report, Shay says he was told what he found could be a bomb on Sunday but waited 24 hours later to report it. Why didn't he tell his girlfriend who parked her car next to where he had thrown the bomb, or his daughter who played in the same area that there might be something dangerous?

How could Shay handle the bomb three times without it exploding but explode the next day when police are just examining it?

Why did Shay tell police he threw the bomb on three occasions but testify that he gently placed the bomb on the ground?

In March 1992 even though Shay had no money he gave the Buick, the car the bomb had supposedly been attached to, to the bartender at the bar he went to on Shawmut Avenue where the government alleged the bomb had been attached.

Shay moved the bomb to an area of the yard in plain view of his daughter's play equipment.

Shay told his girlfriend about the lawsuit but not about finding a black box that he had been told might be a bomb.

Shay told his psychiatrist in 1990 that he was convinced Berry and Giamarco were going to put a bomb under his car to kill him. Within weeks of the October 28th bomb discovery Shay had again made the bomb prediction to psychiatrists. Shay told psychiatrists at every session for two years that he was afraid of Berry and Giamarco. Shay told psychiatrists fifty times that he was convinced Berry and Giamarco were out to kill him. Shay said he felt safe when he was not at home.

Shay was in the auto body business for twenty years, how especially after his "bomb prediction could he think a black wooden box with magnets and a wire protruding from it could be part of his car when everyone with automobile knowledge immediately knew there are no wooden parts to a car and said it this sounded like he found a bomb.

Four Witnesses that Saw Shay Carrying a Black Box

Eleanor McKernan, Shay's across the street neighbor. She saw Shay standing in his girlfriend's driveway with a black box in his hands within an hour before the explosion.

Evelyn Pirello and her son Robert Pirello, a Boston Police Officer who was visiting his Mother for lunch. Within minutes of the explosion as she was turning her car around, Shay almost broadside her in the car he was driving. They watched from their car as Shay parked, and he was observed getting out of his car carrying a dark colored box in his right hand described as a 6" by 10" and flat, "like a socket wrench box" and quickly going up his driveway where the bomb later exploded. Robert Pirello added that Shay was carrying a tool box in his left hand.

Boston Fireman, Tom McKernan, Eleanor McKernan's son. He was going to a gas station/electronics store and witnessed Shay leaving the station building with a black box in his hand, get in his car and leave.

Some Food for Thought

All along Shay was telling two different stories. Before and after the bomb "discovery" he told the insurance company he was convinced the defendants were out to kill him with a bomb in his car, but with the police he downplayed his concerns and only told the police about the lawsuit in passing.

After the bomb exploded he tells the police he did not want to say who he thought made the bomb if it wasn't Berry and Giamarco. Why would Shay suddenly hold back and not want to implicate Berry and Giamarco with the police but wanted to blame them with the insurance company.? Did he think the insurance company would not turn in its clients? If he did not point the finger at Berry and Giamarco to the police, Shay could get the money and no one would get in trouble, that is assuming the bomb did not explode killing a Boston Police Officer.

If Shay indeed planted the bomb himself, his main goal was the lawsuit, not to send anyone to jail or to hurt anyone; he would simply use the police to identify the bomb than use this as proof to the insurance company that his prediction had come true.

How could Shay, less than a month after the bomb explodes in his yard, pick up his car and feel safe driving around in that same car the bomb is alleged to have been attached, while at the same time telling the insurance company he is convinced Berry and Giamarco are still targeting that same car with another bomb.

What no one seems to look at is what the odds that Shay's son, Tom Shay Jr living in New York against his wishes is brought back to Boston to be deposed in his Father's lawsuit. Shay Jr did not say what his father coached him to say and declined an offer to join in the lawsuit. Why would Jr get Alfred to build a bomb to put on Sr's car at the same time Sr is trying to convince the insurance company that Berry and Giamarco are planning to plan a bomb on Sr's car? Why would Jr, if he was goring to do this for monetary gain, plan to take out his father's girlfriend and his half-sister who would have been heirs to Sr's estate?

Why a remote control bomb if the real goal was to kill Shay? Why not take two sticks of dynamite taped together with the detonator wired to the car's brake's lights? The remote control suggests that Shay was not the target, or that the bomb was intended to frighten not kill, or that Shay constructed the bomb, or that the bomb was not planted at the house.

Why didn't the bomber set the bomb off? How could a bomber expect to be inconspicuous on a dead end street waiting to set the bomb off?

How is it that the bomb is said to have scraped off the bottom of Shay's car, digging up the turf and breaking some of the magnets, while the protruding small box attached to the large box facing the ground had no damage with a mere 1/4" thick wood paneling? Yet when the first police reenactment, with videotape of a similar box placed under Shay's car completely shattered under the weight of Shay's car. And when the second police reenactment, with videotape with a more accurate mockup, based upon police observations and the bomb remains could not be made to scrape off or even make contact with the ground on Shay's driveway. Why would the government hide this second report and videotape?

How could Shay's story hold up if the bomb could not dislodge from Shay's car, and how could he have found the bomb if he could not see it and it did not dislodge? If the bomb could not dislodge, how did it end up in his driveway?

How is it that after Shay heard something scrape from under the seat of his car in his driveway, he looks under the gas tank on the back of the car and not under the seat of the car? Why did he see nothing?

If the object was large enough to contact the ground and it was at least 4" thick with a wire dangling, and it was broad daylight, how could he not see the bomb under his car before scraping off?

If someone really had a goal to kill Shay, why not simply shoot him or cut his brake lines or some easier way than going through the trouble of building a bomb? Or did Shay build the bomb so that it appeared that someone was out to kill him without anyone actually getting hurt and validating his claim with the insurance company that Berry and Giamarco were actually out to harm him?

How could Shay drive through Boston twice on Sunday, allegedly with the bomb under the seat of his car and not have the bomb explode, especially with all the "stray signals" generated by Boston's hundreds of radio frequency transmission sources, yet the bomb explodes with a stray signal in a "quiet" neighborhood?

And finally remember that the only one to gain from a bomb being discovered in his yard is Shay; and therein lays lies the motive.